HISTORY & STAFF
We have years of experience caring for families, from all walks of life. Each family comes to us because they know we are leaders in our profession, dedicated to excellence in service, and have the highest integrity.
OUR HISTORY
Anderson-Goodale Memorial Homes consists of 3 locations; 21131 W. Renwick Road, Plainfield (Crest Hill), 606 Townhall Road, Romeoville, and our most recent addition, Goodale Memorial Chapel, 912 S. Hamilton, Lockport.

In late 1991, Richard and Marilyn Anderson opened their first of the properties in Romeoville to serve the community and Will County residents. Being among the larger chapels in Will County, Anderson Memorial Chapel was immediately able to provide visitation and funeral services for small and large needs.

The Andersons purchased property in Plainfield/Crest Hill on Renwick Road in 2006 that included a home on the west side of the large acreage where Richard and Marilyn lived. They broke ground for the new Memorial Home in November of 2012 and opened their doors to the community in January of 2014. When you have the opportunity to receive families in a place you work to adapt to their needs, you develop a strong wish list for "what would you do?" if you were able to start from the very soil with a blank canvas. That is precisely what the Andersons did. They knew what people loved in their first location, and they learned what they would love even more. To hear Rich Anderson say it, "It was time to move beyond ferns and curtains". And it was. The new space was to be spacious with more open architecture and sunlight. The Andersons believed that creating a space that Celebrated Life was what their families were really desiring. They were right. It had to be comfortable. It had to be welcoming. It had to accommodate the community they serve. Higher ceilings, more interactive technology for remembrance videos, images and even directional signage. The most difficult steps people may take in their lives are often into a visitation. Rich and Marilyn believed the right environment could make those steps easier and transform the environment into the true celebration of life for a loved one. Having a lounge that provided space and amenities for families to take a break, rest up, get a little nourishment or extend a conversation was important too. The lounge is also designed to accommodate seating for as many as 50 persons for a catered meal with multiple amenities. This has been especially helpful for Memorial Services.

A beautiful sitting area greets everyone who passes through the front door. Every family who may need Anderson Memorial Home are comforting and being comforted by family and friends. The environment we built around that experience was designed by years of thoughts and conversations with the most important people we have met; the families we have the privilege to serve.

In 2019, Goodale Funeral Home was added to the Anderson Memorial Homes. Located in the picturesque, historic section of downtown Lockport, this beautiful building offers a charming and elegant, time honored setting for families who embrace beautiful traditions. We've added all of the modern technological advantages to the space to make it easier for our families, while maintaining the elegance and beautiful artful, stained mosaic art glass accents that make this space special. The setting on the up-slope of Hamilton Ave. just above the Desplaines River is as bucolic environment loved by the generations of locals who consider this historic area of Lockport their forever home.
Anderson-Goodale Memorial Staff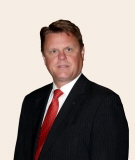 RICHARD G. ANDERSON
Funeral Director and Owner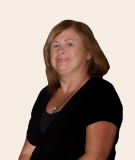 MARILYN ANDERSON
Owner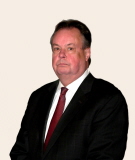 KENT ANDERSON
Funeral Director and Owner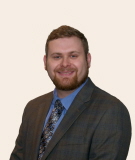 NELSON ANDERSON
Funeral Director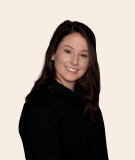 GRACE ANDERSON
Funeral Director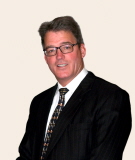 MR. STEPHEN H. GERDING
Family Service Counselor CLU/CPC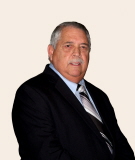 RAYMOND VASQUEZ
Funeral Director Associate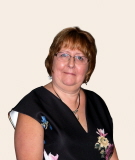 MARY GRACHAN
Secretary
RAMONA TAGLE
Bilingual Staff Member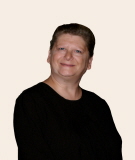 TONYA BENIGNO
Retired - General Manager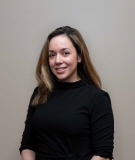 ALYSSA RIZZO
Funeral Director Apprentice
Anderson Memorial Home & Heartland Cremation Services
Phone: (815) 577-5250
Fax: (815) 577-5270
21131 W. Renwick Rd., Plainfield, IL 60544
Anderson Memorial Chapel & Heartland Cremation Services
Phone: (815) 886-2323
Fax: (815) 886-2324
606 Townhall Dr., Romeoville, IL 60446
Goodale Memorial Chapel & Heartland Cremation Services
Phone: (815) 838-1533
Fax: (815) 838-1673
912 Hamilton St., Lockport, IL 60441
© Anderson-Goodale Memorial Homes